In recent days, a post saying mainland China has more than 10 million foreclosed homes has caused a stir on social media. Official data shows a sharp surge in foreclosures in recent years. Experts have pointed out that this indicates the possibility of a housing market collapse and a financial crisis for local governments.
On June 25, a Twitter post citing information from China's Bank Financial System Risk Control Conference revealed that nearly 40 million homes' mortgages haven't been paid nationwide, and there are currently more than 10 million foreclosed homes being auctioned. It's caused heated discussion on Twitter and has drawn attention to the surge of foreclosures in China.
According to a report released by China's National Finance and Development Laboratory, the number of foreclosures skyrocketed from 500,000 homes in 2019 to more than 1.6 million in 2021.
Since the beginning of this year, the COVID-19 outbreak has resurged in China. Under the Chinese Communist Party's (CCP) zero-COVID policy, many cities have been locked down, leading to an economic recession. News of corporate layoffs, salary cuts, and falling housing prices have been constant. Meanwhile, the foreclosures of business and private properties have been a trending topic on social media.
As early as January this year, Han Fuling, a professor at the Central University of Finance and Economics, posted on Chinese social media Weibo, "The tide of foreclosures is really coming: 2022 just began, and the four major banks have already sued 200,000 homeowners for failure to pay their mortgages."
Mainland Chinese media "21st Century Business Herald" reported that according to the transaction data of the China Index Research Institute as of June 25, the transaction volume of the property market in top-tier Chinese cities in June fell by 16.1 percent compared with the same period last year; the second-tier cities fell by 17.5 percent compared with the same period last year.
Mr. Chen, a mainland Chinese banking system employee, told The Epoch Times, "It's hard to know the real data on the unpaid mortgages and foreclosures in China, but if this (more than 10 million foreclosed homes) is the case, I wouldn't be surprised. After all, the current economic situation is not good and people's lives are difficult. Coupled with the downturn in the real estate market, there will definitely be a large number of people who cannot pay mortgage and foreclosures."
A major mainland Chinese finance media "First Finance and Economics" said that "failure to pay mortgage loans" by homeowners is not the main reason for the increase in the number of foreclosure homes, as the growth of commercial and industrial foreclosure houses far exceeds that of ordinary residential ones.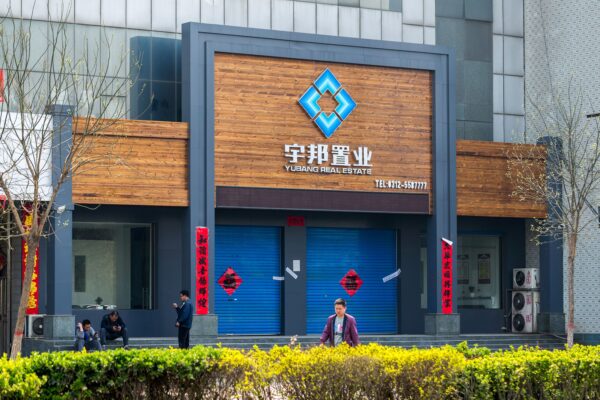 Regarding the surge in foreclosures, U.S.-based current affairs commentator Wang He told The Epoch Times, "This shows that China's economy is already in a very dangerous situation. Real estate accounts for about 8 percent of China's annual GDP growth, plus the related industries, they make up 20 percent to 30 percent of China's GDP."
The Chinese communist regime has recently passed around an order to "stabilize the real estate market." Mainland Chinese media reported that on June 24, two district governments in Qingdao city of Shandong Province jointly issued an official document pressing residents to buy homes. The statement read, "Anyone who maliciously refuses to buy a house, and is found out to have a huge savings in the bank, the officials will have a talk with them to remind [them to buy homes]."
Wang He said, "About 1/3 of the local government's fiscal revenue comes from the sale of land. If the sales of houses are difficult, the land sales are even more so. That's why they came up with the strange measure to have an official talk with people who 'maliciously' do not buy houses. It shows that the collapse of local governments' finances is the biggest crisis in China."
Luo Ya and Cheng Jing contributed to the report.
link